COMING ACTIVITIES…
---
---
---
*
*
---
---
–
October 9 to November 11, 2016:
*
APS 2016 MEMBER SHOW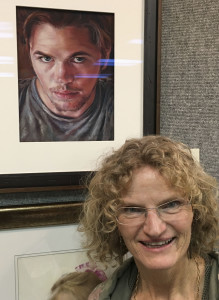 currently hanging at
The Opportunity House
1411 Asheville Hwy
Hendersonville, NC
October 9th through November 11, 2016
.
.
FIRST PLACE, 2016 Member Show: "Conviction"  by Robbins Richardson
*
---
---
–
October 11 – 14, 2016:
.

     Paint-out opportunity at Biltmore Estate
Much appreciation to APS member, Don Osterberg, who has made arrangements for members of APS and the Art League of Henderson County to paint at the Biltmore Estate.
Full information about this "self-directed" event is available HERE.
Vouchers to print for this discounted rate are HERE.
Don has prepared a MAP of his favorite places to paint on the Estate.
Contact Don if you need more details…  osterbed@bellsouth.net  (828) 290-5234
–
---
---
October 15, 2016: 
    

APS Plein Air Paintout

… 9:30 to 12:30
…at the 66 acre Park at Flat Rock!
Cathyann Burgess demonstrating — Color and Big Skies!  Weather or not!

Come meet, paint and share your work with other plein air artists!  Bring bag lunch and we can get together and show and tell afterword under the deck porch.
55 Highland Golf Dr., Flat Rock, NC 28731
For info and location and directions:
http://www.villageofflatrock.org/
cathyannburgess@gmail.com
Summer Storm by Cathyann Burgess
–
---
---
–
November 12, 2016 APS Member Meeting:
           …join us from 10am to noon…
Got Artist's Block?? Meet the challenge
 
 At the APS Member Meeting on Saturday, Sept 10 2016 you were offered an object. A Child's Building block
Your mission should you choose to accept it: 

Incorporate the object into a pastel painting.


That is the only requirement. Size, palette, genre is up to you.
Bring your finished piece to the November meeting with a breakfast goodie to share.
We will have a moderated discussion and sharing of the paintings.
I encourage all of you that are able, to participate so we can get to know each other and our representative works in a comfortable environment.
This will be our first challenge. But maybe not our last! It is sure to be fun! Thank you for your support and involvement ! 
There will be no workshop in November.
At the Grace Community Church.  The public and all artists are invited.
Refreshments will be served. When you come to our meetings, bring a friend!
ADDRESS GRACE COMMUNITY CHURCH
Grace Community Church
495 Cardinal Road
Mills River, NC 28759

DIRECTIONS FROM ASHEVILLE AIRPORT & AG CENTER
I-26, Exit for the airport
–Go West past the airport and past the Ag Center on NC 280
–Go approximately 1 ¾ miles west  towards Mill River
–Turn Right on street between the Land Rover dealer and Grace Church which is Cardinal Drive (the church is up on the hill)
–Turn left at the top of the drive into the church parking lot
–Go to the left side of the building to the green awning entrance
–Go into the hall and go right past several doors
–Our meeting room is to the right.
Please contact Cathyann Burgess, Program chair, with any questions about our program. cathyannburgess@gmail.com … 828.595.9518
Please contact Suzy Hart, Membership chair, with any questions about our membership. appalachianpastelsociety@gmail.com … 845.986.3653
---
---
APS Library "Blooms" in 2015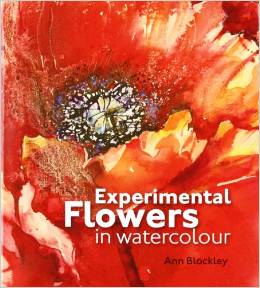 Art books are the doorways to new techniques, color theory, composition, and thoughtful reflection. A recent gift of 103 books and DVDs featuring pastel, watercolor and design were donated to the Appalachian Pastel Society in memory of Mary Ruth Robinson. Her contribution expands the library collection which APS loans to its members during its membership meetings.
An artist and inspiring volunteer, Mary was a longtime member and one of the founding members of the Appalachian Pastel Society. She died on April 29, 2014 after a battle with kidney failure. Mary served on the APS board for many years as newsletter chair and founding librarian. She helped the organization establish its first website. For several years, Mary donated a memorial award to our shows to honor a fellow artist and friend, Ella Maguire. In her will, Mary is leaving $1000 to APS to continue the award to be given with our shows. 
Mary's many gifts have supported, and will continue to support, our growth as artists. 
The expanding library collection is displayed beginning 30 minutes prior to APS membership meetings. A $5 refundable deposit is collected for each book and DVD loaned to members.
For additional information, contact Anne K. Allen, librarian at annekallen@gmail.com.
For more information about the collection, click on the LIBRARY tab at the top of the page.