COMING ACTIVITIES…
---
 –
DON'T MISS THIS WORKSHOP OPPORTUNITY! 
HURRY, there are just TWO spots left!

NC Statewide Juror, ELIZABETH MOWRY, is teaching
 –
a five-day workshop May 23-27
 –
in Black Mountain, NC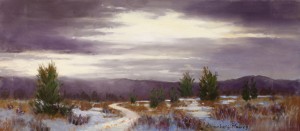 Still a Long Way Home at Dusk by Elizabeth Mowry, PSA Master

Click HERE for workshop information and registration.
---
---
---
---
APS non-juried Exhibition, March 24-May 13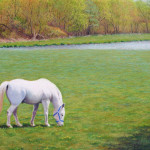 Caballo Blanco by Alec Hall
"The Dance of Pastel" Exhibit
–
RECEPTION Sunday, May 1st, 10am
–
---
---
May 14, 2016 Member Meeting:
       …join us from 10am to noon…
Regina Burchett

…
   "The Other Side of Art: Managing and Promoting your Artwork"
–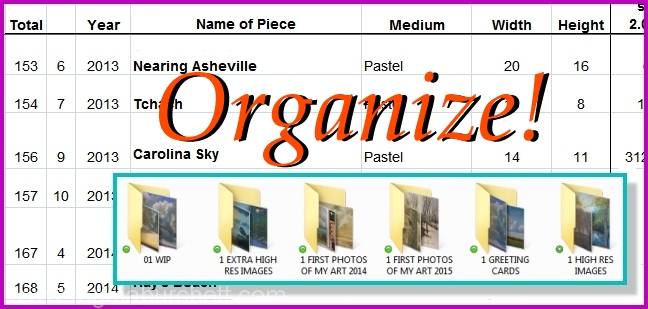 Life as an artist would be wonderful if we could simply paint and create.
But at some point, we need to send our creations out into the world.
That is where the other side of being an artist must be addressed.
Some of the subjects we'll be going over are:  

taking photos

of your artwork,

editing your images

on the computer including re-sizing and cropping,

organizing

your art images, editing your source photos prior to painting, artwork

management and tracking

,

social media options

, setting up an art page on Facebook and Instagram, creating an art

website

(free or paid), and

selling prints

of your work online.
We will review these subjects in as much detail as time allows and explain the actions and concepts in non-geek terms.
There is no fee to attend the morning event. [Open to the public]
       …workshop from 1pm to 4pm…
–
   HANDS-ON GUIDED EXPERIENCE
The workshop will cover the subjects listed in the program description above…in greater detail…and with hands-on experience.
If you have a laptop, please bring it to the workshop! We will also have handouts to assist in your notes on what we discuss in the workshop.
If you have a graphics program on your computer, you will be shown how to work with that.  If you don't have one, you will be helped to find an online option to use.
Regina works hard to describe things in an easy to understand manner. She works with artists several days a week at her job.  Over the phone, she walks them through various aspects of creating their own website.
ABOUT REGINA 
Regina Burchett started taking computer classes over 25 years ago and has continued her studies since that time. She has worked for Dell Computer and Advanced Micro Devices, utilizing software programs such as Microsoft Word, Excel, PowerPoint, Database programs, AutoCAD, computer graphics and animation, and graphics software. She has been creating websites since 1997, teaching basic computer classes since 1998 to groups and individuals, and began her artist blog in 2007. For the past two years, she has worked as an Artist Support Agent for FASO (Fine Art Studio Online), assisting artists with their websites.
To learn more about Regina, see her website…  www.reginaburchett.com 
ARTISTS TAKING WORKSHOP MUST REGISTER AND PAY IN ADVANCE…AND ARE ENCOURAGED TO REGISTER EARLY TO RESERVE THEIR PLACE.
APS Workshop Fee Refund Policy
Our refund policy states that for workshops sponsored by APS, a refund of the fee deposit is available only within 48 hours of paying the fee.  However, if the fee is paid within the last two days before the workshop date, no refund is available.
 If you prefer to pay by check, please make your check out to "APS," and mail to:
Cathyann Burgess
APS Program Chair
1490 Mountain Meadow
Hendersonville, NC 28739
At the Grace Community Church.  The public and all artists are invited.
Refreshments will be served. When you come to our meetings, bring a friend!
ADDRESS GRACE COMMUNITY CHURCH
Grace Community Church
495 Cardinal Road
Mills River, NC 28759

DIRECTIONS FROM ASHEVILLE AIRPORT & AG CENTER
I-26, Exit for the airport
–Go West past the airport and past the Ag Center on NC 280
–Go approximately 1 ¾ miles west  towards Mill River
–Turn Right on street between the Land Rover dealer and Grace Church which is Cardinal Drive (the church is up on the hill)
–Turn left at the top of the drive into the church parking lot
–Go to the left side of the building to the green awning entrance
–Go into the hall and go right past several doors
–Our meeting room is to the right.
Please contact Cathyann Burgess, Program chair, with any questions about our program. cathyannburgess@gmail.com … 828.595.9518
Please contact Suzy Hart, Membership chair, with any questions about our membership. appalachianpastelsociety@gmail.com … 845.986.3653
---
---
–
JUNE 11, 2016, Plein Air Paint Out:
     …Gary Rupp will meet interested APS members at Charles Owen Park
Join us for the first Plein Air Paint Out for 2016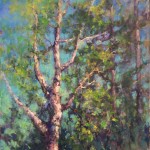 on Saturday, June 11 at Charles Owen Park.  We will meet in the parking lot at 9:00am and Gary Rupp will do a Plein air demo for any who are interested in watching this process.  Come meet, paint and share ideas with other Plein Air pastelists!
Location:  Charles Owen Park
875 Warren Wilson Rd
Swannanoa, NC 28778
Time:  9am to Noon
Restrooms on site.
For more information, contact Gary Rupp, glrupp11@yahoo.com  
---
---
APS Library "Blooms" in 2015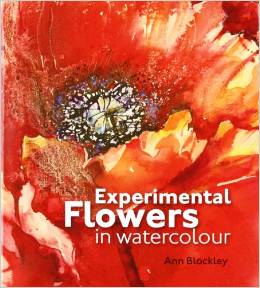 Art books are the doorways to new techniques, color theory, composition, and thoughtful reflection. A recent gift of 103 books and DVDs featuring pastel, watercolor and design were donated to the Appalachian Pastel Society in memory of Mary Ruth Robinson. Her contribution expands the library collection which APS loans to its members during its membership meetings.
An artist and inspiring volunteer, Mary was a longtime member and one of the founding members of the Appalachian Pastel Society. She died on April 29, 2014 after a battle with kidney failure. Mary served on the APS board for many years as newsletter chair and founding librarian. She helped the organization establish its first website. For several years, Mary donated a memorial award to our shows to honor a fellow artist and friend, Ella Maguire. In her will, Mary is leaving $1000 to APS to continue the award to be given with our shows. 
Mary's many gifts have supported, and will continue to support, our growth as artists. 
The expanding library collection is displayed beginning 30 minutes prior to APS membership meetings. A $5 refundable deposit is collected for each book and DVD loaned to members.
For additional information, contact Anne K. Allen, librarian at annekallen@gmail.com.
For more information about the collection, click on the LIBRARY tab at the top of the page.