COMING ACTIVITIES…
---
---
---
–
APS 2017 National Show [and Workshop described below]…
–
     …Show will be October 19th to November 17th, 2017
–
…at the Jailhouse Gallery in Morganton, NC
     –Best of Show $1200!
     –Online entries via CaFE …Will open on April 17, 2017
     —

Entry Deadline Midnight, July 16, 2017
                                                                                        First Place 2014 APS National…   Diane Pike  "Consider the Raven"
–
---
---
---
–
–
     October 16 – 19, 2017
This 4-day pastel workshop will incorporate design principles and mixed media to expand your imagery and infuse your work with energy.  Unique exercises will guide you in finding your own personal expressions and take you from 'copying' to 'creating'.
Explore new approaches  of image making, color, and mark making and fall in love  with pastel all over again!

The workshop will be held at the unique, historic Beech Community Center in a rural mountain setting near Weaverville, NC.
–
Please read details carefully before registering.
–
Your registration payment means that you have

read

,

understood

and

agreed

to abide by the Workshop Rules.
–
Use this button for Emerson Workshop payment.
(This will take you to the PayPal website to pay with a CREDIT CARD or with your PayPal Account.  THEN e-mail your Registration Form to Zoe Schumaker.)
–
Choose Member Rate or Non-Member Rate:
–
–
(If you are paying by CHECK, follow the directions on the Workshop Registration Form.)
–
---
---
---
–
APS 2016 MEMBER SHOW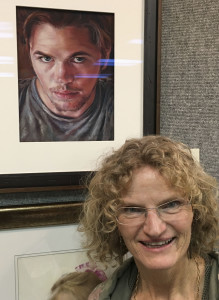 –
–
[The show images are on the APS Facebook page…you will need your own Facebook password to view them.  If you don't already have one, you can easily sign up at www.Facebook.com] If you need help with that, contact Kay Gordon, kgordon@main.nc.us.
.
FIRST PLACE, 2016 Member Show: "Conviction"  by Robbins Richardson
–
---
---
---
APS Library "Blooms" in 2015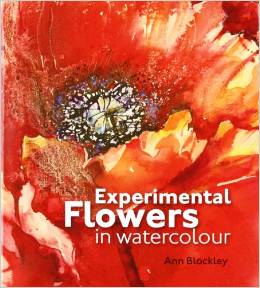 Art books are the doorways to new techniques, color theory, composition, and thoughtful reflection. A recent gift of 103 books and DVDs featuring pastel, watercolor and design were donated to the Appalachian Pastel Society in memory of Mary Ruth Robinson. Her contribution expands the library collection which APS loans to its members during its membership meetings.
An artist and inspiring volunteer, Mary was a longtime member and one of the founding members of the Appalachian Pastel Society. She died on April 29, 2014 after a battle with kidney failure. Mary served on the APS board for many years as newsletter chair and founding librarian. She helped the organization establish its first website. For several years, Mary donated a memorial award to our shows to honor a fellow artist and friend, Ella Maguire. In her will, Mary is leaving $1000 to APS to continue the award to be given with our shows. 
Mary's many gifts have supported, and will continue to support, our growth as artists. 
The expanding library collection is displayed beginning 30 minutes prior to APS membership meetings. A $5 refundable deposit is collected for each book and DVD loaned to members.
For additional information, contact Anne K. Allen, librarian at annekallen@gmail.com.
For more information about the collection, click on the LIBRARY tab at the top of the page.