COMING ACTIVITIES…
---
---
---
*
*
---
---
–
January 14, 2017 APS Member Meeting
     …details to be announced here soon
–
---
---
–
October 9 to November 11, 2016:
*
APS 2016 MEMBER SHOW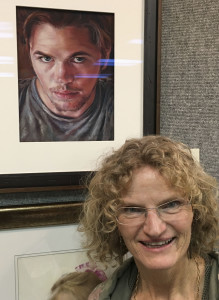 was at…
The Opportunity House
1411 Asheville Hwy
Hendersonville, NC
October 9th through November 11, 2016
[The show images are on the APS Facebook page…you will need your own Facebook password to view them.  If you don't already have one, you can easily sign up at www.Facebook.com] If you need help with that, contact Kay Gordon, kgordon@main.nc.us.
.
FIRST PLACE, 2016 Member Show: "Conviction"  by Robbins Richardson
*
---
---
APS Library "Blooms" in 2015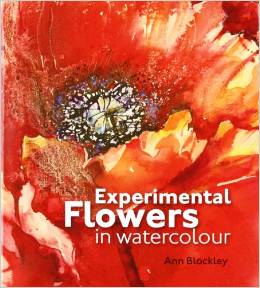 Art books are the doorways to new techniques, color theory, composition, and thoughtful reflection. A recent gift of 103 books and DVDs featuring pastel, watercolor and design were donated to the Appalachian Pastel Society in memory of Mary Ruth Robinson. Her contribution expands the library collection which APS loans to its members during its membership meetings.
An artist and inspiring volunteer, Mary was a longtime member and one of the founding members of the Appalachian Pastel Society. She died on April 29, 2014 after a battle with kidney failure. Mary served on the APS board for many years as newsletter chair and founding librarian. She helped the organization establish its first website. For several years, Mary donated a memorial award to our shows to honor a fellow artist and friend, Ella Maguire. In her will, Mary is leaving $1000 to APS to continue the award to be given with our shows. 
Mary's many gifts have supported, and will continue to support, our growth as artists. 
The expanding library collection is displayed beginning 30 minutes prior to APS membership meetings. A $5 refundable deposit is collected for each book and DVD loaned to members.
For additional information, contact Anne K. Allen, librarian at annekallen@gmail.com.
For more information about the collection, click on the LIBRARY tab at the top of the page.