COMING ACTIVITIES…
---
---
---
–
May 3 to June 2, 2017 NC Statewide Show
–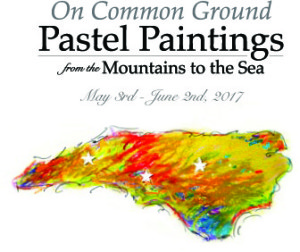 Hosted by the Piedmont Pastel Society in Charlotte, NC
–
---
---
---
May4 to June 17, 2017 Non-Juried APS Show…
  
     "Big Little Paintings" at BlackBird Frame & Art
–
---
---
---
–
July 8, 2017 Member Meeting:
–
     …join us from 10am to noon…
–
          [program announcement here soon]
Morning presentation is

free

and open to the public…
     …from 1pm to 4pm
–
Workshop:  [to be announced soon]
–
Workshop participants are encouraged to register early to save a place…register below…
APS Workshop Fee Refund Policy
Our refund policy states that for workshops sponsored by APS, a refund of the fee deposit is available only within 48 hours of paying the fee.  However, if the fee is paid within the last two days before the workshop date, no refund is available.
At the Grace Community Church.  The public and all artists are invited.
Refreshments will be served. When you come to our meetings, bring a friend!
ADDRESS GRACE COMMUNITY CHURCH
Grace Community Church
495 Cardinal Road
Mills River, NC 28759
DIRECTIONS FROM ASHEVILLE AIRPORT & AG CENTER
I-26, Exit for the airport
–Go West past the airport and past the Ag Center on NC 280
–Go approximately 1 ¾ miles west  towards Mill River
–Turn Right on street between the Land Rover dealer and Grace Church which is Cardinal Drive (the church is up on the hill)
–Turn left at the top of the drive into the church parking lot
–Go to the left side of the building to the green awning entrance
–Go into the hall and go right past several doors
–Our meeting room is to the right.
Please contact Cathyann Burgess, Program chair, with any questions about our program. cathyannburgess@gmail.com … 828.595.9518
Please contact Suzy Hart, Membership chair, with any questions about our membership. appalachianpastelsociety@gmail.com … 845.986.3653
–
---
---
---
–
June 10, Plein Air Painting:
–
Botanical Gardens of Asheville…9:30am
–
Attention all plein air and would-be plein air artists.  This APS plein air event will be held at the Botanical Gardens of Asheville.  We will meet at 9:30 and find ourselves a spot to paint.
There are bathrooms available.
If someone would like to step up and give a demo at the start of the day, please let us know.
Additional information:
–
---
---
---
–
APS 2017 National Show [and Workshop described below]…
–
     …Show will be October 19th to November 17th, 2017
–
…at the Jailhouse Gallery in Morganton, NC
     –Best of Show $1200!
     —

Entry Deadline Midnight, July 16, 2017
                                                                                        First Place 2014 APS National…   Diane Pike  "Consider the Raven"
–
---
---
---
–
–
     October 16 – 19, 2017
This 4-day pastel workshop will incorporate design principles and mixed media to expand your imagery and infuse your work with energy.  Unique exercises will guide you in finding your own personal expressions and take you from 'copying' to 'creating'.
Explore new approaches  of image making, color, and mark making and fall in love  with pastel all over again!

The workshop will be held at the unique, historic Beech Community Center in a rural mountain setting near Weaverville, NC.
–
Please read details carefully before registering.
–
Your registration payment means that you have

read

,

understood

and

agreed

to abide by the Workshop Rules.
–
NOTE:

  This workshop is now

FULL

, however, we are maintaining a

WAIT LIST

.  There is a good possibility some on the list will make it into the workshop.  To have your name added to the list, contact Zoe Schumaker at pastelsbyzoe@gmail.com or 317-695-5154.
–
---
---
---
APS Library "Blooms" in 2015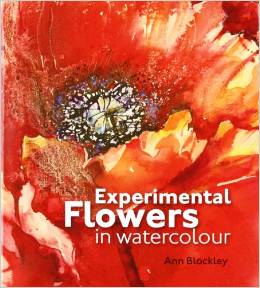 Art books are the doorways to new techniques, color theory, composition, and thoughtful reflection. A recent gift of 103 books and DVDs featuring pastel, watercolor and design were donated to the Appalachian Pastel Society in memory of Mary Ruth Robinson. Her contribution expands the library collection which APS loans to its members during its membership meetings.
An artist and inspiring volunteer, Mary was a longtime member and one of the founding members of the Appalachian Pastel Society. She died on April 29, 2014 after a battle with kidney failure. Mary served on the APS board for many years as newsletter chair and founding librarian. She helped the organization establish its first website. For several years, Mary donated a memorial award to our shows to honor a fellow artist and friend, Ella Maguire. In her will, Mary is leaving $1000 to APS to continue the award to be given with our shows. 
Mary's many gifts have supported, and will continue to support, our growth as artists. 
The expanding library collection is displayed beginning 30 minutes prior to APS membership meetings. A $5 refundable deposit is collected for each book and DVD loaned to members.
For additional information, contact Anne K. Allen, librarian at annekallen@gmail.com.
For more information about the collection, click on the LIBRARY tab at the top of the page.