January 10, 2015 Member Meeting/Program
"Swap, Shop and Save A Lot" Meet
 APS January 10, 2015 Meeting
10am until 12 noon
Grace Community Church
Start collecting those unused or gently used art items.
For instance, books, videos, DVD's, magazines, paper, canvas, pastels, erasers, brushes,
small to mid-sized painting reasonably priced, art cards,
or any items that another artist or patron could use are just a few examples.
We will have tables set up for this in the Exhibition Hall of the Church.
There is NO CHARGE to set up or for tables.  All proceeds benefit the seller.
We will be inviting vendors and the public as well…

Paul deMarrais

will demonstrate use of his hand-made oil sticks, and will have on hand a supply of his buttery soft pastels.

PLEASE LET ME KNOW IF YOU NEED A TABLE.  Hope to see everyone there.  Kitty Williams  bk@btes.tv
Refreshments will be served. When you come to our meeting bring a friend!
ADDRESS GRACE COMMUNITY CHURCH
Grace Community Church
495 Cardinal Road
Mills River, NC 28759

DIRECTIONS FROM ASHEVILLE AIRPORT & AG CENTER
I-26, Exit for the airport
–Go West past the airport and past the Ag Center on NC 280
–Go approximately 1 ¾ miles west  towards Mill River
–Turn Right on street between the Land Rover dealer and Grace Church which is Cardinal Drive (the church is up on the hill)
–Turn left at the top of the drive into the church parking lot
–Go to the left side of the building to the green awning entrance
–Go into the hall and go right past several doors
–Our meeting room is to the right.
Please contact Kitty Williams, Program chair, with any questions about our program. bk@btes.tv … 423.764.2911
Please contact Suzy Hart, Membership chair, with any questions about our membership. appalachianpastelsociety@gmail.com … 845.986.3653
From Plein Air to Painting Atelier … VISIT THE LIBRARY!
Mast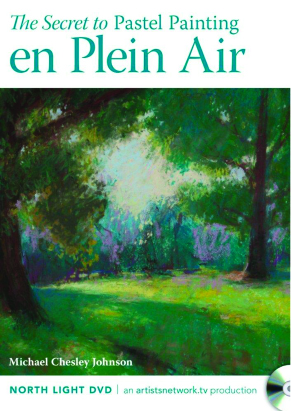 ering your artistic vision or exploring new materials and techniques in pastel? Take time to visit the APS lending library on Saturday.  A collection of books, magazines and DVDs will be displayed at each APS membership meeting. New titles include Painting Realistic Landscapes in Pastel – Skies and Mixing Greens by Liz Haywood-Sullivan; Pastel Painting Atelier: Essential Lessons in Techniques, Practices, and Materials by Ellen Eagle; Landscape Meditations by Elizabeth Mowry; Mastering Composition by Ian Roberts; Art of Pastel Painting by Alan Flattmann; and The Secret to Pastel Painting en Plein Air by Michael Chesley Johnson.
The expanding library collection is displayed beginning 30 minutes prior to APS membership meetings. A $5 refundable deposit is collected for each book and DVD loaned to members.
For additional information, contact Anne K. Allen, librarian at annekallen@gmail.com.
For more information about the collection, click on the tab for the MEMBER LIBRARY at the top of the page.